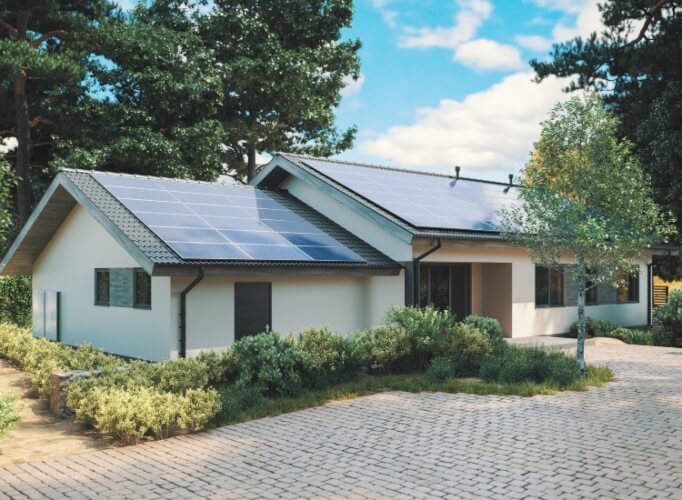 As you know, solar panels are a great way to reduce your carbon footprint, gain some energy independence and lower your electric bill. But all of that is hard to do if your solar panels aren't properly maintained. Here are some great tips on how to keep your solar panels maintained and working at full capacity, even after years of use.
Keep Your Solar Panels Clear and Clean
The simplest maintenance task is just to regularly take a look at your solar panels to check for debris. Ample rain in your region should sufficiently cleanse your solar panels. In arid regions or during droughts, cleaning becomes necessary due to the prevailing dryness and dust. This is because any significant debris on your solar panels will keep them from getting all the sun they can get.
If you have a well-situated hose with a spray nozzle, there's a chance you can wash the solar panels from below. If not, you'll have to get up on the roof. But don't worry. This probably won't be too strenuous.
For light maintenance, you can just use a gentle sponge, non-abrasive broom or Swiffer. If more work is required, you'll probably want to use a solar panel cleaning kit. This typically includes a wiper and/or a brush, along with some gentle soap. Avoid using very hot or cold water, and don't apply too much pressure. Carefully follow all the directions that come with the kit to avoid causing any damage.
Check Parts and Connections
Certain solar panels require occasional maintenance and inspection for parts and wiring, based on their type. Make sure every component of your solar panels remains fully connected and free of debris or damage.
Be Safe!
Avoid the risk if you're uncomfortable on the roof or fear slipping with soapy water. There are people you can hire to do this for you. If you have trouble finding someone you can call a gutter cleaning service, as it's similar work.
At InfinityEnergy, we're proud to have built a team of trained, in-house professionals devoted to bringing affordable and clean energy to the Northeast. We help homeowners save money each month, with the best solar energy system available while making a better tomorrow for us all. And with our advanced in-home monitoring controls, A+ warranty, and exceptional service, our customers know they're getting the best in the industry. Based in Mahwah, New Jersey we service Northern New Jersey, Hudson Valley, NY and Connecticut. Feel free to get in touch with your questions or contact us for your free quote!
Explore Solar For Your Home!