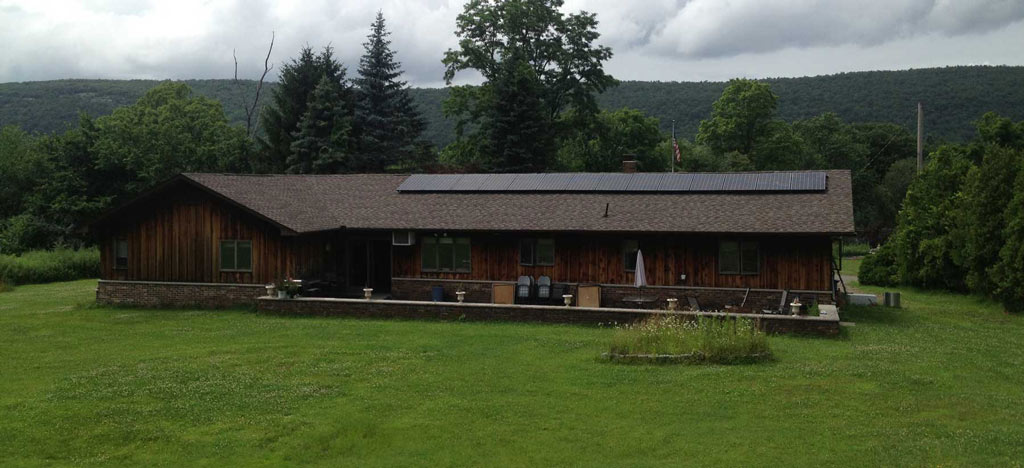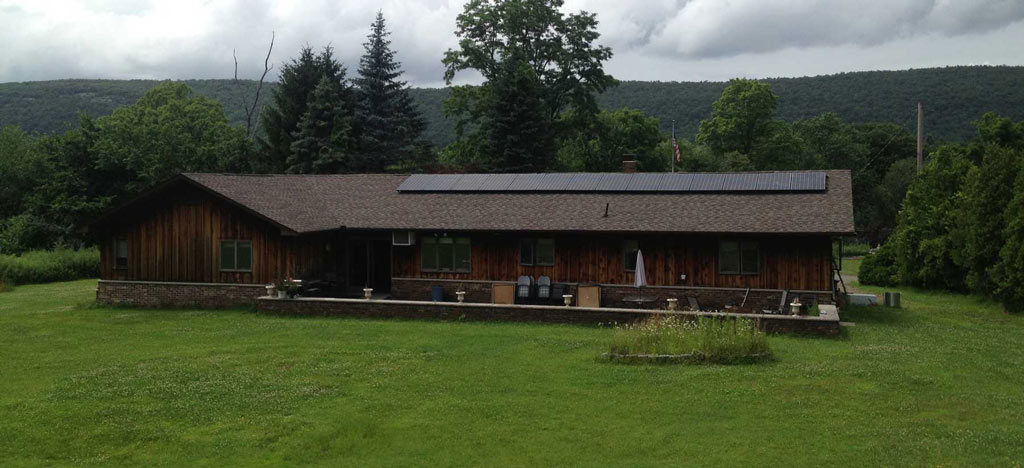 New York is one of the best states to go solar. Thanks to the New York solar program called NY-Sun Initiative, making the switch is more affordable than ever. NY-Sun was created as part of Governor Andrew M. Cuomo's commitment to preserving the environment and lowering energy costs across the state.
NY-Sun combines and expands programs administered by the New York State Energy Research and Development Authority (NYSERDA) and other organizations to create a coordinated, well-funded effort to expand solar efforts across New York.
In the first two years of NY-Sun, 316 megawatts (MW) worth of solar panels were installed or under contract – more than the total amount installed in the previous 10 years combined. Thanks to this project, 116,000 tons of greenhouse gases are eliminated from the atmosphere each year, which is the same as removing 23,000 cars from the road.
The goal of the New York solar program is to reach an impressive 3.175 gigawatts (GW) of solar panels installed across the state by 2023. The ultimate objective is to make green energy available for everyone at prices comparable to electricity from the grid.
In order to accomplish this goal, NY-Sun has a $762 million budget to dole out cash rebates for qualifying solar installations.
Here's what to do to make sure you qualify for the rebates available through the New York solar program.
Make Sure Your Solar Array Qualifies
If you're a homeowner looking to have a residential solar array installed, chances are very good that your installation will qualify for the New York solar program. Just make sure your system is no larger than 25 kilowatts (kW) and doesn't exceed 110% of your home's energy demand.
These requirements are typically easy for most homes to accomplish, since the average installation is 5 kW and covers less than 80% of the home's energy needs.
Many types of non-residential solar arrays also qualify, including commercial, industrial, governmental, non-profit and educational installations. These must be 200 kW or less and not exceed 110% of the building's energy demand.
Hire a Participating Solar Installer
Assuming the installation you have in mind qualifies, you just need a participating installer to perform the job. Installer eligibility is based on training, credentials, installation experience, track record, customer references, customer satisfaction and overall performance.
There are a few dozen installers in Rockland and Orange County that fit the NY-Sun Initiative requirements. To help you narrow down your selection, look for a company with the proper insurance and licensing, competitive prices, high-end solar panels and years of industry experience.
Your installer will follow these steps to ensure the best results and your ongoing satisfaction:
Assess the location and determine your eligibility for solar.
Determine the ideal size and placement of solar panels for the highest electricity production possible.
Take care of the permitting process.
Perform the installation.
Submit all paperwork to NYSERDA on your behalf.
Oversee inspections from the utility company and ensure timely system approval and activation.
Act Quickly
In the short time since the re-launch of NY-Sun in 2014, the $762 million budget has already been drained substantially as homeowners and business owners claim cash rebates from the New York solar program.
Rebates will be available through 2023 when the program expires, but incentive rates will step down gradually as the state's solar installation goals are met and the budget depletes.
As of spring 2016, the average residential incentive rate is $0.70 per watt. Your exact rate may differ depending on where you live. This amount may not sound substantial, but a 5,000 watt – or 5 kW – system qualifies for $3,500 in cash rebates at this rate.
The incentives are expected to decrease sometime in 2016, so act sooner rather than later to enjoy the highest rebates possible.
Check Your Income
In October 2015, the New York solar program was updated to include double the incentives for low- to moderate-income households. If you earn less than 80% of the median income in the county in which you live, you could qualify for $1.40 per watt up to 6 kW. This results in up to $8,400 in cash rebates for your new solar array!
For example, a family of five living in Rockland County with a yearly income of less than $85,440 may qualify for the additional incentives. A couple living in Orange County who earn less than $55,520 are also eligible. Check the NYSERDA website for more income guidelines.
The New York solar program isn't the only way to save on solar panel installation! Be sure to check out federal and state tax incentives and net metering options as well. To learn more about your options and eligibility, contact a participating installer in Rockland or Orange County today.
Explore Solar For Your Home!