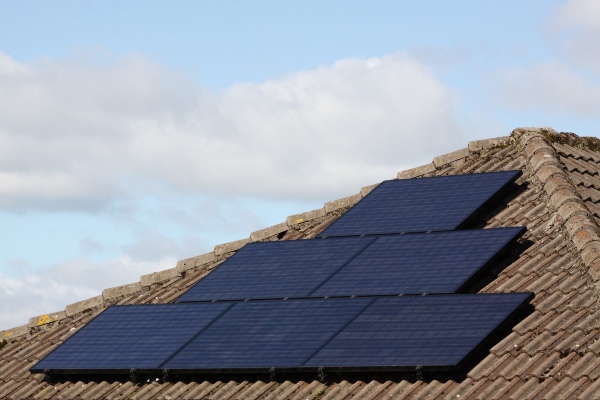 There are several important steps to compare solar contractors central Jersey for your home installation. Of course, choosing the right solar company is essential to ensure a smooth transition to renewable power. However, NJ property owners may struggle to select an installer. After all, companies typically offer different quotes, solar equipment options, as well as varying levels of experience. This can make it difficult to tell which one is right for you. Fortunately, you can follow several simple steps to select the right solar installer. Certainly, this is key for a well-informed decision and installation process. Read on to learn about the most important steps to compare solar contractors central Jersey for your home installation.
Check Expertise & Experience
First, it is essential to check expertise and experience when comparing NJ rooftop energy efficiency contractors. Ideally, you should make sure your prospective contractor has at least one professional who is certified through the North American Board of Certified Energy Practitioners (NABCEP). Importantly, NABCEP-certified professionals provide quality assurance for every new energy system that they install. Notably, some companies may have been in the industry before the NABCEP was formed. In this case, their installers may not have certification. Therefore, you should thoroughly research all of your company options to learn about their background experience with residential installations. Certainly, checking expertise and experience is crucial for a well-informed New Jersey solar company comparison.
Verify Proper License
Next, you need to verify that your solar company is properly licensed. Ideally, a professional with their electrical contractor's license should install your photovoltaic (PV) panel system. Notably, some local building departments require companies to have their general contracting license to complete the installation. They might also have their electrician, home improvement, or home contracting license as well. Be sure to call your county or jurisdiction to check the solar license requirements. In addition, make sure your prospective company's license is under any pending or active judgements. To do this, you can call the NJ Board of Examiners of Electrical Contractors License Verification line or check with your local governments. For a successful central NJ solar installation, it is essential to verify your contractor's license.
Seek Recommendations & Reviews
Before you buy solar panels for your home, you should seek recommendations and reviews for your prospective installer. Often, companies list customer reviews and testimonials on their website. Certainly, this is a good sign that they have had success with their clients and maintain strong customer satisfaction. You might also check other review websites as well. If you find a surplus of negative, poor reviews outside of their site, the company might not be as well-qualified as their website promises. Of course, you can also ask for recommendations from friends and family members in your area. Having gone through the solar panel installation process, they might offer valuable insight on what to look for as well as what they wish the company did differently. While you should always conduct research yourself, seeking recommendations and reviews are great to compare central Jersey solar installers.
Ask Specific Questions
Once you know your NJ solar company is well-qualified, you should also ask specific questions before you make your decision. For example, ask about different warranty options for your solar system. Some companies offer 25-year warranties, whereas others may offer shorter time periods. You should also inquire about different repair and accident services the company provides. While solar panels are built to be sustainable, accidents can happen during NJ storms and winter months. Additionally, you can ask about the various stages of the company's installation process to ensure know what to expect. Surely, asking specific questions is essential to choose the right rooftop solar installer for your central Jersey home.
Evaluate Costs & Materials
Finally, it is essential to evaluate central Jersey contractors' costs and materials to choose the right installer. Different companies may partner with different manufacturers. Thus, it's important to understand exactly what you are looking at in your solar quotes. For example, there are two primary PV panel options on the market: monocrystalline and polycrystalline. Typically, monocrystalline panels are more expensive but offer a higher energy efficiency rating. This allows them to convert more power with the same amount of sun exposure. Ideally, you should cross-research equipment options to ensure high quality products for your money. Definitely, evaluate costs and materials when comparing central Jersey solar contractors for your rooftop installation.
There are several important steps to compare contractors for your NJ solar installation. First, you should check expertise and experience for your prospective solar companies. Next, verify that they are properly licensed to install in your local area. In addition, you should seek recommendations and reviews to compare client experiences as well. Moreover, ask specific questions about warranties and services. Finally, evaluate costs and materials to make sure you get high quality products within your budget. Follow these steps to compare solar contractors central Jersey for your home installation.
Explore Solar For Your Home!