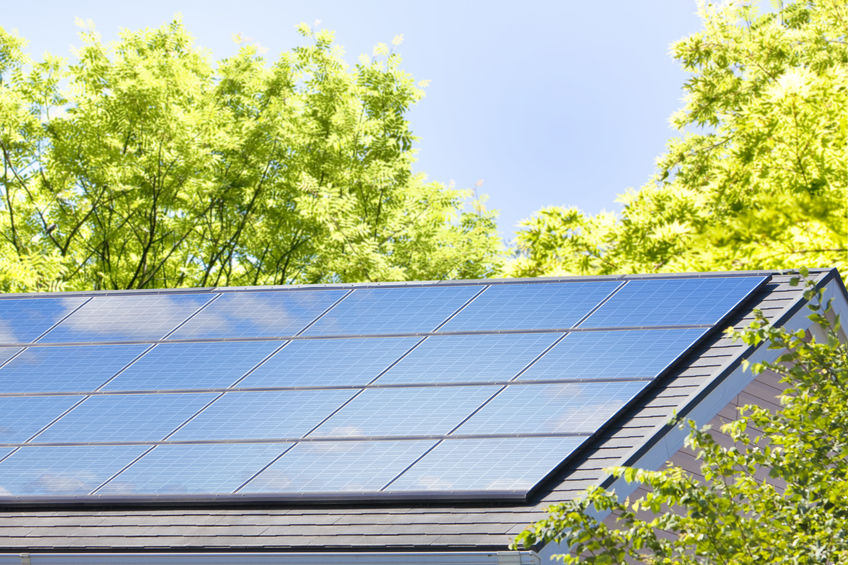 There are several factors to evaluate in order to effectively determine solar panel costs in New York. With the increasing popularity and need for clean energy systems, solar panels are becoming more and more popular throughout New York State. While working towards sustainability goals, many NY property owners are still looking to work within a reasonable renewable energy budget. Luckily, experienced solar installation professionals can help you design high-efficient solar systems that meet both your sustainability needs and financial constraints. Read on to learn about how to determine solar panels cost in NY.
Evaluate Panel Type
In order to determine the cost of solar panels in NY, you first must analyze the panel type. New York solar panel dealers offer panels in a variety of distinct configuration types. The types of New York solar panels you choose largely determine the price and efficiency of your system installation. Monocrystalline panels are likely the most efficient options currently available. These panels pose an extremely high efficiency rate along with a longer than average expected lifespan. In exchange for their high efficiency levels, these panels are also more expensive than less efficient options like polycrystalline or thin-film panels. In order to estimate the approximate cost of your New York solar system installation, be sure to first evaluate the most efficient panels for your system.
Determine The Optimal Number Of Panels
Throughout estimating your solar panel cost in New York, you need to decide on the optimal number of panels. The amount of solar panels you install has a large impact on your total system cost. In order to determine the optimal amount of panels, you need to evaluate your current energy usage, your solar goals, as well as your financial constraints. New York solar installation professionals are an excellent resource to help you design your system. Installation professionals offer comprehensive solar consultations in order to evaluate your property's solar capacity, installation requirements, and your optimal placement. Following your solar consultation, you can easily calculate the optimal number of panels to meet your NY solar energy needs.
Consider Your Supporting Hardware
In order to effectively calculate your upstate New York solar panels cost, you need to consider the price of your supporting hardware. While panels are a major element of clean energy systems, there are several other hardware components that are needed to ensure consistent system performance. Mounting and racking components attach your solar panels to your property rooftop. Solar inverters help you convert stored solar energy so that it is usable by New York properties. At the same time, you should consider installing a solar battery backup for your property system. While there are numerous components that must be sufficiently installed, NY solar panel companies can help you select the most efficient hardware for your system.  In order to fully determine your NYS solar costs, you need to evaluate the expenses of your supporting hardware.
Offset Costs With Solar Incentives
Before you finalize your New York solar cost estimation, you need to offset installation expenses with solar incentives. NY solar incentives can help you largely reduce the installation cost of your system and provide you several additional renewable energy advantages. One of the largest options available is the Federal Investment Tax Credit, or ITC. The ITC serves as a tax credit for up to 26% of your New York solar installation. At the same time, your property installation additionally likely qualifies for the New York State Solar Equipment Tax Credit. This credit reduces your required state tax payments by either $5,000 or 25% of your overall system installation. In order to determine an accurate approximation of your New York solar panel costs, you need to offset installation expenses through solar incentives.
Choose A Solar Installation Professional
If you are looking to accurately estimate the costs of solar panels in New York State, you finally need to select an installation professional. The installation professional you select will have a significant impact on the cost, efficiency, and reliability of your system. To ensure efficient equipment performance, look for NYS solar installation companies that are extremely experienced and knowledgeable in renewable energy systems. The top New York installation professionals have experience developing clean energy systems of all size and capacity. Experienced solar contractors can help you outline your renewable energy budget and configure a system that meets your financial needs. In order to accurately determine your solar panel costs in NY, be sure to select a reliable installation professional.
There are several factors to initially evaluate in order to estimate the cost of solar panels in New York. Before you buy solar panels in New York State, you need to first consider the type of  panels for your rooftop renewable energy system. With your type of panels selected, you need to consider the optimal number of panels for your system. Then, consider the price of your required solar hardware. With the fundamental components of your clean energy system selected, you can offset some of your installation costs through NY solar incentives. Finally, you need to select experienced solar installation professionals to help you implement your clean energy system.
Explore Solar For Your Home!