Solar Pricing Calculator
Welcome to our pricing calculator! Please enter your home zip code and an estimate of your average monthly electric bill to see your recommended solar installation size, savings, and estimated cost online.
What information will the solar pricing calculator provide?
We're reinventing solar shopping by providing the information you need to know to evaluate whether solar is right for you through our quick and easy 2­ step solar pricing calculator. Our calculator provides…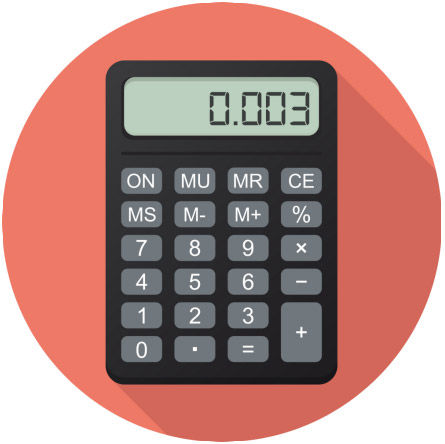 An Estimated PV System Size Fit to Your Energy Needs
We use your energy bill size to identify the number of kilowatts of solar required to power your home.

A Ballpark Savings Estimate on Lifetime Utility Payments
Energy bills are expensive. We estimate your lifetime utility bill avoidance.

Increase in Home Value Associated with Installing Solar
Zillow research identified that homes with solar sell for more. We'll estimate how much!

Your Estimated Ballpark Monthly Cost to Go Solar Today!
We'll cut to the chase and give you a ballpark estimate on your cost to go solar today.
What You'll Get With a Home Solar Consultation
Go beyond ballpark estimates and get answers you can trust regarding your savings and qualification for home solar power. Plus we'll identify opportunities for you to save even more on energy bills.
FREE SYSTEM DESIGN
A custom solar layout based on your home's roof dimensions designed to balance aesthetics with your power production needs.
MORE SAVINGS
Opportunities to save even more with solar are based on your home's sun exposure and local incentive programs! To find out if you qualify schedule a free evaluation!
EXACT ROI ANALYSIS
With any custom designed system we'll provide energy production simulations that will allow you to gauge your payback period and ROI.
ITC QUALIFICATION
The Income Tax Credit (ITC) provides a discount on your total system cost up to 30%. We'll quickly determine if you qualify for the discount program.
ROOF SUITABILITY
Find out whether your roof is suitable for solar based on its geometry and pitch. We also offer ground mounted solar which is safe and affordable alternative to rooftop solar.
ENERGY EVALUATION
We'll breakdown your energy bill to help you understand your electricity usage and recommend ways to maximize your home's efficiency.
Book a Full Solar Consultation
Find out whether solar is right for your home and refine your ballpark pricing estimate. There has never been a better time to go solar!