Still overpaying for energy?

Go solar

and pay less!
With $0 down, tax incentives and backed by a 25-year warranty,
your SAVINGS are guaranteed!
Welcome to Infinity Energy
A Trusted Name In Solar
We are committed to providing clean energy and making solar affordable and available to all.
Infinity Energy works with homeowners, business owners and communities to provide clean, renewable energy to the Tri-State area. Thousands have made the switch to solar with Infinity Energy. In fact, we've handled many of those installs in your neighborhood.
Accredited | Award Winning
WE'RE MAKING ENERGY AFFORDABLE
Why Go Solar?
Switching to Solar Gives You More Control. You Can Make, Use and Save Your Own Power.
Solar is now the least expensive form of power available. Switching to solar energy can benefit you and your family in many ways:
Learn More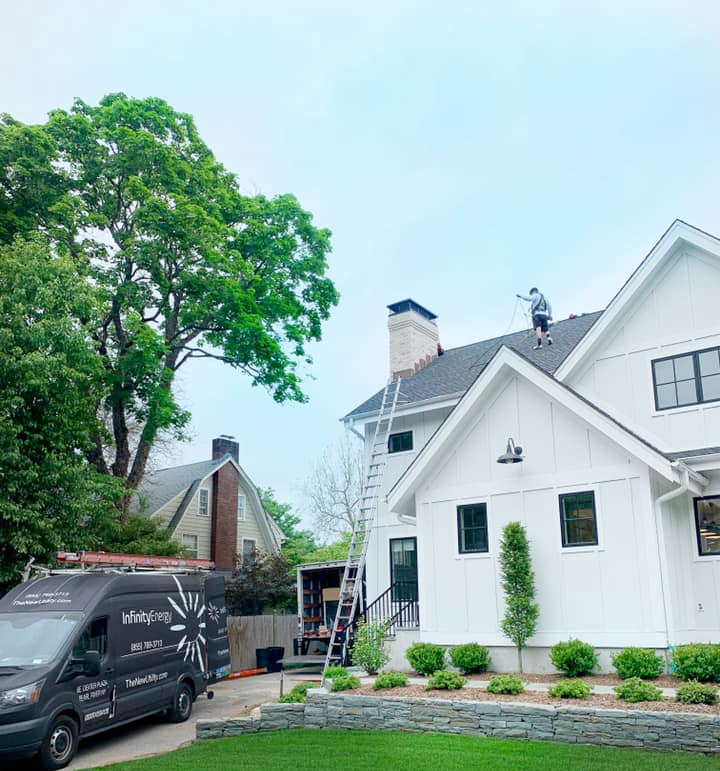 Switching to Solar
is Simple
With solar tax credits, $0-down financing options, and A+ warranties, you can greatly reduce your utility bill and do your part for the environment. Watch the customer installation below to see how simple it is to go solar.
Learn More
Are you

tired of paying too much for energy?

ready to save more money?

ready to make the move to solar?
Find out how much you can save when you go solar with Infinity Energy. Give us a call or get a free quote online.
Our solar experts are ready to help you on your journey to solar energy and greatly reduced utility bills.