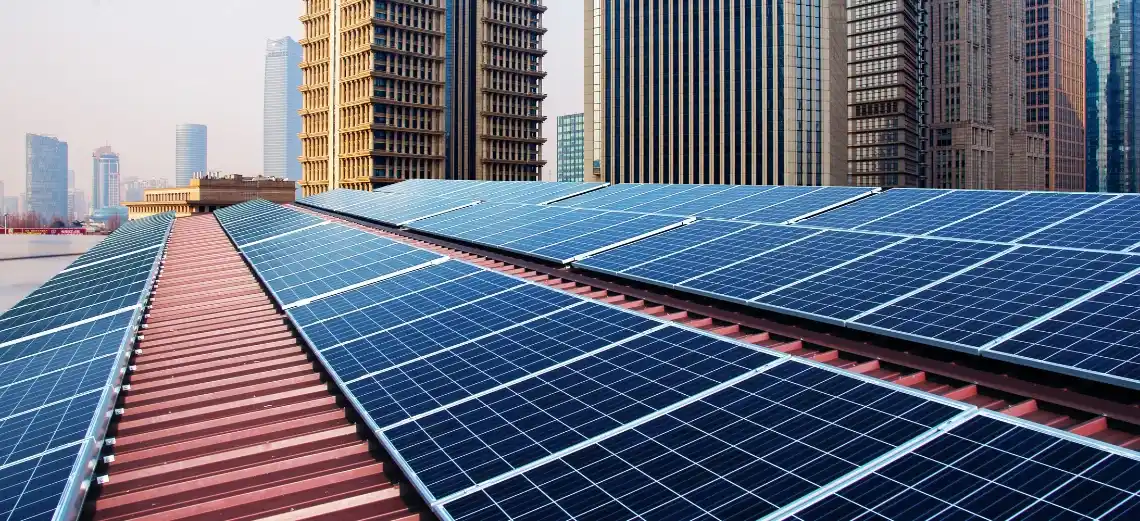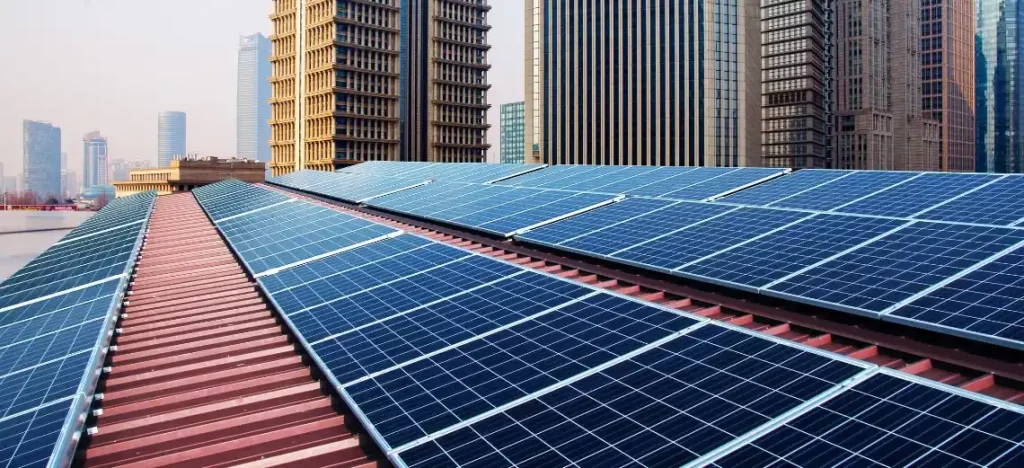 In the last few years, small startups and big companies have started using solar panels a lot in New Jersey. As of June 30, 2022, SEIA reports that the U.S. corporate sector, including New Jersey, boasts nearly 19 GW of solar power across 50,000 facilities nationwide. This significant installation milestone underscores the growing commitment to renewable energy within the corporate sector. Nonetheless, selecting a dependable solar company remains an important decision that needs meticulous consideration. To assist you in making an informed choice, this guide outlines ten important tips for hiring a commercial solar company in New Jersey. 
Factors to Consider Before Selecting a Commercial Solar Company
Consider these tips before hiring a New Jersey solar company for your commercial property needs:
Obtain Multiple Quotes
Installing commercial solar panels represents a substantial investment in New Jersey. For this, it is important to seek multiple quotes. Get quotes from multiple providers to ensure fair pricing and compare companies, credentials, and proposals. Prioritize recommendations from experienced solar contractors for optimal panel efficiency.
Confirm Licensing & Insurance
Ensure that the commercial solar company you choose is properly licensed & certified in accordance with New Jersey's regulations. A licensed installer knows local building codes and safety standards, ensuring a compliant and safe installation. Additionally, verify that the commercial solar installers carry proper insurance coverage to protect against any unexpected mishaps during the installation process.
Review Online Reputation
Before engaging a commercial solar company in New Jersey, conducting thorough research is essential. Look for a company with a proven track record of successful solar installations and satisfied clients. Begin by examining online reviews on platforms such as Facebook, Google, and Glassdoor.
Reach out to the company for references and seek recommendations from trusted sources, including friends and family. Scrutinize the company's website and social media presence for additional insights. Moreover, websites like Google, Yelp, Solar Reviews, BBB, and EnergySage can provide valuable information about the company's credibility and reputation.
Prioritize Quality Service
According to energy.gov, solar panels are designed to last for decades, with their longevity and performance extendable over 20 years. To ensure the longevity of your solar system and maximize your energy savings, it's crucial to select a reputable company that offers quality maintenance and support services. You can also discuss with company representatives to inquire about their commitment to providing quality solar panel service in New Jersey.
Evaluate Payment Flexibility
Given the substantial capital investment required for solar panels, it is essential to select a company that offers a variety of payment options. Carefully assess the advantages & disadvantages of each payment choice to align with your financial strategy. Explore options like leasing, financing, or outright purchase to determine which one suits your budget and long-term goals.
Inquire About Warranties & Maintenance
To safeguard against future issues, select companies that offer warranty coverage, particularly for quality. This warranty can address problems starting from improper installation, ensuring that any necessary repairs are covered. Be cautious of companies offering extended warranties and verify their credibility within the solar industry. An established company is more likely to honor warranties and provide ongoing maintenance and support throughout the life of your solar panel system.
Financial Incentives & Tax Credits
According to This Old House, installing a solar panel system in New Jersey usually costs between $13,750 and $22,000, which can be a significant financial commitment. However, there are ways to make this transition more affordable for residents. The state of New Jersey offers various solar incentives and a federal tax incentive of 30% that further contributes to the affordability of your solar project.
A commercial solar company is well-versed in New Jersey's solar incentives, tax credits and possesses a deep understanding of the state's renewable energy programs. They can assist you in maximizing your financial benefits, helping you take full advantage of these incentives. By leveraging these incentives, you can significantly reduce the upfront cost of your solar project, making it more accessible, and enjoy long-term savings on your energy bills.
Assess Product Quality
Pay close attention to the quality of the solar panels, inverters, and other components the company uses. High-quality equipment ensures better performance, reliability, and longevity for your solar system. Solar panel quality varies among manufacturers, and this variation is often reflected in the cost. Evaluate panel efficiency, technology, and materials used by the company to ensure they align with your expectations and requirements. Compare products against suitable alternatives to make an informed choice.
Transparent Communication
A reputable company always offers a detailed consultation to assess your specific needs and goals. After communicating, they design a solar system tailored to your business's energy requirements and inform you about solar panel services ranging from site inspection to proper installation. You can also prioritize companies that offer transparent pricing structures by maintaining transparent communication.
Customer Support & Response Time
Testing a company's customer support is an essential step in evaluating its commitment to customer satisfaction. When you reach out with questions or concerns, the responsiveness and helpfulness of the company's professionals can reveal more about their dedication to serving their customers. A prompt and informative reply not only indicates efficiency but also demonstrates a willingness to address your energy needs promptly.
Conclusion
In conclusion, when considering the hiring of a commercial solar company in New Jersey, it's crucial to follow ten tips to ensure a successful and cost-effective transition to solar energy. Among the many reputable companies, Infinity Energy stands out as the best solar panel company that provides reliable solar panel service in New Jersey. Our solar energy systems are designed to deliver exceptional performance, efficiency, and sustainability.
With our proven track record, commitment to quality, and a customer-centric approach, we exemplify the qualities you should look for in a commercial solar partner. By implementing these tips and considering us as your commercial solar installers, businesses can confidently take steps towards an eco-friendly future while also maximizing the benefits of solar investment.
Explore Solar For Your Home!