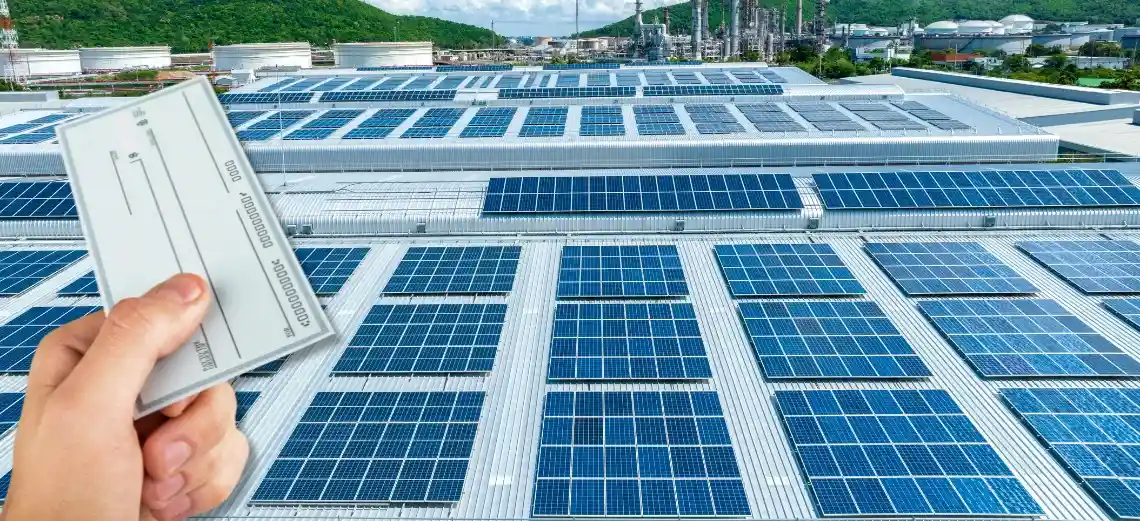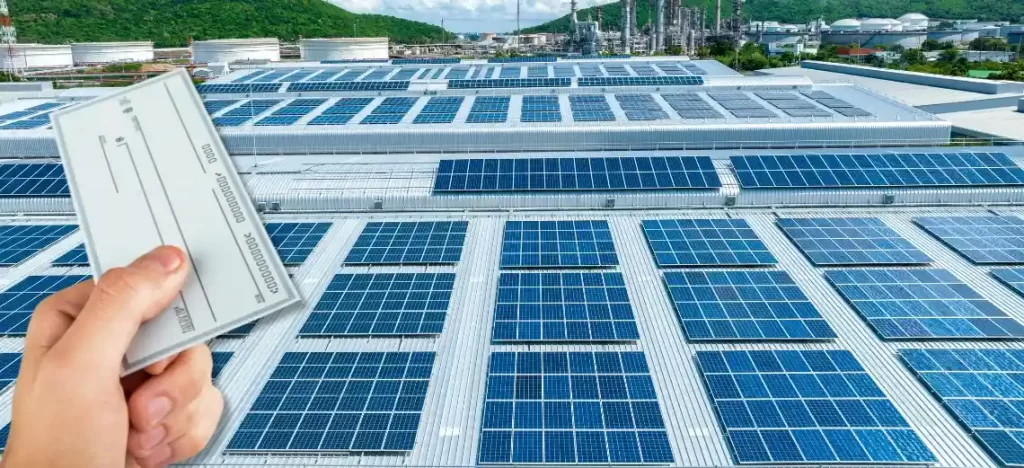 In today's imperative world for solar power, small businesses are gaining prominences by adopting eco-friendly practices. Embracing solar power is a significant advancement, offering benefits like reduced carbon emissions and lower operational expenses. However, financial challenges often hinder this transition. To address this, solar power grants tailored for small businesses have emerged as a hopeful solution.
Solar grants provide a valuable chance for small business owners to achieve both sustainability goals and economic viability. Whether operating a café, a retail store or having any startup business in your town, getting solar power grants can be a crucial move towards a future where you don't have to rely on fossil fuels for energy. This blog will explain solar power grants for small businesses and cover various aspects, including grant types and the complex process of renewable energy funding. Let's discuss it!
What Are Solar Power Grants for Small Companies?
Solar power grants are financial incentives given by the government and non-profit organizations to encourage small businesses to use solar energy systems. The main goal of these grants is to encourage the use of clean and sustainable energy sources, cut greenhouse gas emissions, and help the earth stay healthy as a whole.
Solar power grants for a small commercial solar company can cover various aspects of the solar installation process, including:
Costs of Solar Equipment: Grants cover part of the expenses related to purchasing and installing solar panels, inverters, batteries, and other necessary components.
Designing & Building: Grants help you pay for planning, designing, and building the solar system to make sure it works well and meets the energy needs of your business.
Costs of Permits & Inspections: Some grants cover the costs of getting permits and doing inspections for the solar system.
Technical Assistance: Solar Power Grants may pay for your small business to hire consultants or other experts to help you set up and manage your solar energy system.
Energy Efficiency Measures: In some cases, funds and energy efficiency measures could be used together to make the business more sustainable as a whole.
Where Can You Find Solar Power Grants for Small Businesses?
The U.S. Department of Energy (DOE) offers various solar grants and funding opportunities to support solar energy research, development, and deployment. These grants are typically aimed at advancing solar technologies, improving manufacturing processes, and promoting the use of solar energy in various sectors, including small businesses. This online platform has an extensive selection of solar grant opportunities, so people can learn about how grants work and what they need to do to qualify. Additionally, users can subscribe for email notifications whenever novel grants are announced. A selection of the primary grants encompasses:
Grants for High Costs of Energy
U.S. Department of Agriculture
The USDA made solar power funds to help rural areas improve their energy production in places with high energy costs. These funds are used to purchase, design, install, fix, replace, or improve solar energy systems, whether they are on or off the grid.
Grants for Renewable Energy
U.S. Department of the Treasury
This incentive, also known as "the Section 1603 program", pays back for some of the cost of installing a solar system instead of giving tax credits. People will receive benefits after the energy system is set up and working efficiently. They should first pay for the solar energy system and its installation to get benefits.
Grants for REAP
The U.S. Department of Agriculture
The Rural Energy for America Program supports farmers and small rural businesses in obtaining & installing renewable energy systems through grants of up to $20,000. Recipients can also enhance existing energy-saving tools with the grant. Research on small business solar power grants for utilizing solar power on farms not only reduces costs but also promotes clean energy.
Additionally, the Inflation Reduction Act allocated nearly $2 billion in funds for REAP until 2031, aiding agricultural producers and solar businesses in rural areas to enhance energy efficiency. The program is a government incentive for small rural businesses and farmers to adopt solar panel systems and boost energy efficiency. Each year, the cost of installing solar panels keeps getting lower.
You can also have the benefits of both the REAP grant and the Federal Tax of 30% that comes with solar panel installation for your small business. This, along with other state benefits, can help you save a lot of money on the costs of going solar. So why are you waiting? Check your eligibility criteria for business solar power grants such as REAP and experience numerous benefits of going solar with your business.
Am I Eligible for REAP?
REAP needs that either you or your business:
Your business has to be in a small town with fewer than 50,000 people. It doesn't matter what kind of business you have: a hardware shop, a clothing boutique, or a barbershop.
You must be the owner of your small business. Solar panel grants can only be applied to the business owner, not to anyone else.
Even if your home is on a different land than your business, you can't get the energy grant permit for it.
Make at least half of your gross income from farming or running a small business in a rural place that qualifies. If you meet either of these two requirements, you are probably qualified.
Pro Tip: [It is recommended to contact a commercial solar company for solar panel installation to take advantage of solar power grants and incentives.]
Conclusion
Finally, the comprehensive reference on solar power grants for small businesses sheds light on financial support for sustainable energy methods. These grants help small businesses adopt renewable energy and make solar power more affordable as they realize its benefits. Solar power incentives and grants not only help small businesses save money but also help them become energy-independent while protecting the environment.
Our professionals at Infinity Energy are reputable solar installers. We promote the solar energy revolution by installing solar panels at affordable prices. Partnering with seasoned solar installers like us, you can assist your businesses in negotiating the complexities of solar technology adoption, building a more sustainable and resilient future. Contact us today!
Explore Solar For Your Home!