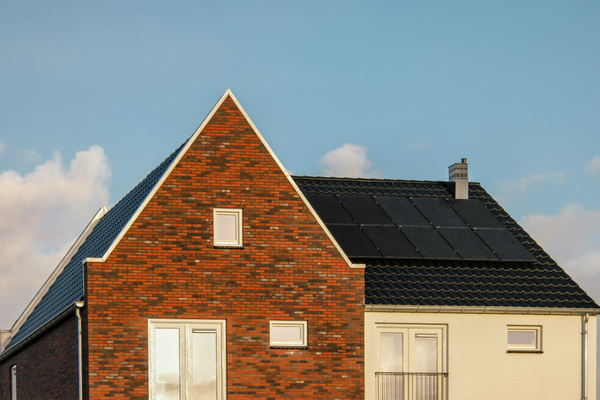 Energy-savvy homeowners across the Garden State are starting to wonder about what happened to NJ SRECs. The former Solar Renewable Energy Credits Program was designed as a performance-based initiative to promote green electricity usage. Historically, this was one of the best, most rewarding NJ solar incentives available to homeowners, such as yourself. While the actual SREC program may no longer be available, there are several additional incentives, tax credits, rebates, and financing programs to help you reduce your solar installation costs. This way, you can affordably, confidently, and successfully install solar energy components on your property. To help you get started, read on to learn about what happened to NJ SRECs for solar.
What Are Solar SRECs
First and foremost, you should understand exactly what New Jersey SRECs are for solar power. Essentially, SRECs are performance-based incentives that reward you for home solar energy production. This rewarding program allows you to earn additional income based on your electricity production levels. Typically, you were rewarded one energy certificate for every megawatt hour (MWh) of power produced. Of course, this is equivalent to 1,000 kilowatt electricity hours (kWhs). Certainly, familiarize yourself with what solar SRECs are in New Jersey.
NJ TRECs: The New Solar Certificate
Now, you should learn about NJ TRECs; the new type of solar power certificate. Simply put, SRECs changed to NJ TRECs. These certificates were created to provide you incentives for owning and operating a residential solar panel system. Similar to New Jersey SRECs, these are awarded after you produce a megawatt hour of clean, solar energy. Therefore, both programs are fairly similar at the core. After all, both incentive programs emphasize the production of clean solar power. The main way they are different is through their pricing structure. Unlike SRECs, which are based on variable pricing, TRECs are structured using factorization. Surely, familiarize yourself with NJ TRECs, the new type of solar certificate.
Making Money With TRECs Or SRECs
Also, you may want to find out more about making money with NJ SRECs or TRECs. In the beginning, you'll earn money from continuously producing power with your solar system. Typically, this means that your SREC and TREC rewards will be highest during the sunny, summer months. Once you have earned a few energy credits or certificates, you can choose to sell them to utility providers. Of course, these company need credits to effectively meet requirements from their Renewable Portfolio Standards (RPS). Indeed, consider the best ways to make money using TRECs or SRECs in New Jersey.
How Much You Can Save With NJ TRECs Or SRECs
Of course, you should additionally calculate how much you can potentially save with NJ TRECs or SRECs. Ultimately, your overall will savings will vary based on your panel setup, brand, and New Jersey solar power company. The current TREC program allows homeowners to earn certificates for fifteen years. For net metered residential systems, a TREC is currently worth $91.20. Therefore, if your system produces 5 MWh per year, you will earn $456 annually. Over the course of the fifteen year program, this amounts to nearly $7,000. If you choose to expand your system over the course of ownership, you can potentially save even more. Absolutely, factor in how much you will be able to save with NJ TRECs or SRECs.
Starting To Earn SRECs And TRECs
Now that you understand these New Jersey solar programs, you can learn how to start earning SRECs and TRECs. The first step is getting a rooftop panel system installed with a licensed, reputable solar installation company. These expert professionals will help you navigate the process of selecting your equipment, installing your components, and monitor energy production. Then, they can help you apply for solar tax credits, incentives, and other financial programs. This way, you can start saving on sustainable solar power right away. Definitely, get ready to start earning NJ SREcs or TRECs.
Before installing panels on your home, you may be wondering what happened to NJ SRECs for solar. First off, learn exactly what SRECs are. Now, you should familiarize yourself with New Jersey TRECs. Also, find out additional information about making money with your solar system. Of course, you should also consider how much you can potentially save with these valuable solar programs. At this point, it is time to start earning SRECs or TRECs on your rooftop solar system. Follow the points highlighted above to learn about what happened to NJ SRECs for solar.
Explore Solar For Your Home!