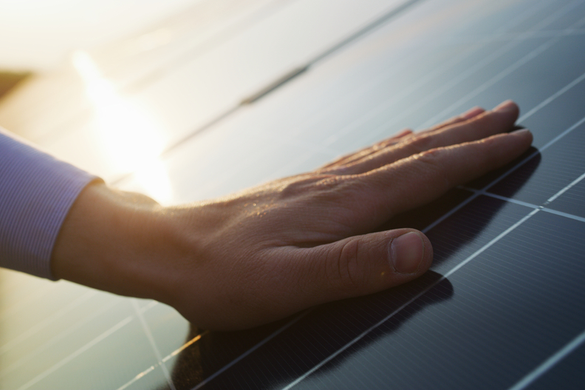 There are several instances when property owners need a solar roof inspection NJ. Naturally, homeowners may have safety concerns when thinking about installing rooftop solar panels. Fortunately, it is rare for solar panels to damage your roof when you partner with a reliable installer. Indeed, skilled professionals can make your transition to solar power safely by providing comprehensive inspections before and after your installation. As a New Jersey property owner, you need to know what instances require a rooftop solar inspection. This way, you can ensure your home's safety through the lifespan of your solar system. Read on to learn about the most important instances when do property owners need a solar roof inspection NJ.
Pre-Installation
First, it is essential to get a rooftop solar inspection New Jersey prior to your installation. Typically, reputable solar installers will set up a site evaluation to inspect your roof's conditions. During this visit, solar contractors usually take measurements of your rooftop' size and angle. This way, they solar engineers can design the most efficient array for your location and maximize sun exposure. In addition, solar installers will also look for any roof obstructions and propose modifications as needed. Of course, this is major determining factor for your solar estimate New York and New Jersey. If your roof is particularly dated and worn-down, they may recommend a new roof before installation. Fortunately, many solar contractors can handle roofing services for a more streamlined installation process. Absolutely, it is critical to get a roof inspection NJ pre-installation.
Post-Installation
Next, most NJ regions require a post-installation solar roof inspection as well. Typically, a representative from your local government's building department needs to conduct a final inspection before granting approval for your installation. After your system has been installed, they check to make sure it meets the required building codes and safety regulations. Importantly, you need to get this inspection before you turn on your solar panel system. Indeed, most utility companies require documentation of local government inspection before connecting your system to the grid. Additionally, your utility company will also likely come to your property to check the system. Once they've completed their own inspection, you can receive permission to operate (PTO) and turn on your solar panel array. Definitely, post-installation solar roof inspections NJ are crucial before turning on your system.
Solar System Damage
In addition, it is essential to get a rooftop solar inspection New Jersey if you suspect any damage to your solar system. For example, you may have branches obstructing the panels' sun exposure after a storm. Similarly, loose wiring may occur after high wind speeds. In more extreme circumstances, such as a hurricane, projectiles may could crack your solar panels or solar panel microinverters NJ. Fortunately, reputable solar panels typically offer a 25-year warranty on your solar equipment. Typically, these warranties cover storm damage, allowing you to get a solar panel repair at no cost. Of course, you should look for a company who offers durable solar panels, such as LG. This can minimize chances of solar system damage. Certainly, call your NJ solar system installer for an inspection if you suspect damage to your system.
Roof Deterioration
Moreover, you should also get a solar panel inspection New Jersey if your home has roof deterioration. Importantly, solar panels are usually expected to last 25 years or more. On the other hand, the average roof lifespan ranges from 15 to 30 years. Thus, solar systems installed on a 10 or 12-year old roof may be more likely to experience damage or deterioration throughout the solar system's lifespan. For example, older rooftops may experience leaks over time. In addition, the sun may dry out the asphalt over time. This may cause older roofs' shingles to become brittle and flaky, leading to leaks. If you notice a leak or other obstruction in your roof, call your NJ solar contractor as soon as possible to schedule an inspection.
Installer Recommendations
Furthermore, you should also check your New Jersey solar installer's professional recommendation for inspections. Notably, some solar contracting companies recommend an inspection every five years. On the other hand, other home solar panel companies Sussex NJ and other counties may recommend annual inspections. Importantly, their recommendation may depend on your solar panel's monitoring system. For example, many companies have applications that sync to your solar panels. Often, these apps notify homeowners when their rooftop system is functioning below a certain efficiency level and may require an inspection. In short, follow installer recommendations for when periodic NJ solar panel inspections are necessary.
There are several instances when property owners need a solar roof inspection NJ. First, it is crucial to get a solar inspection prior to your installation to ensure your roof's structure can support the panel array. Next, post-installation inspections are critical to get grid connection approval. In addition, schedule a solar inspection if you suspect damage to your solar system. Moreover, roof deterioration also may require an inspection. Furthermore, follow your installers' recommendations for regular solar inspections. Consider the points mentioned above to learn about when do property owners need a solar roof inspection NJ.
Explore Solar For Your Home!