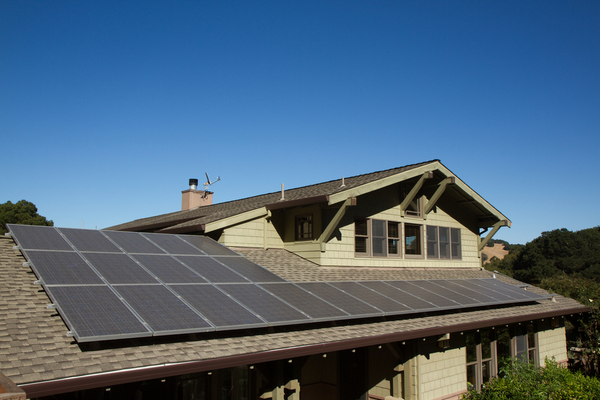 infinity Energy Explains Solar Power Installations
Choosing the best solar installation company in a sea of solar system companies is challenging. It's critical to hire a solar company you can trust. Infinity Energy understands the demand for NJ residential solar panels is high, and you only want the best. Many homeowners are constantly searching for the best equipment, prices, and installers. Infinity Energy helps consumers in NJ, NY, and CT compare solar energy providers.
Assess Solar Provider Qualifications
When choosing a solar provider, the most important thing to do is review their certifications, qualifications, and recognitions. Infinity Energy is an accredited and award-winning company, so you know you're in the best possible hands with us. Your solar panel installer should have the knowledge and expertise to install solar systems. Ideally, work with a solar provider that has been licensed by the North American Board of Certified Energy Practitioners (NABCEP). To receive this recognition, installers must pass a written examination and maintain a specific level of experience in the solar provindustry. This high-level certification ensures that your residential provider has the required knowledge and expertise to complete your installation.
Examine Solar Equipment Choices
Evaluating the different solar equipment options every Solar provider offers you is essential. Learning about the power optimization systems, rooftop solar panels, power inverters, power optimization systems, and battery backups is critical. The Infinity Energy solar system includes:
Black-on-black solar panels for curb appeal
IQ Microinverter that provides sunlight backup in case of power outages
IQ Batteries store solar power for peak energy-hour usage
IQ mobile app allows you to monitor your use from your smartphone.
System Warranty Coverage
Warranty protection varies widely based on your installation type, provider, and location. Typically, many installers offer workmanship warranties extending roughly ten years. In addition, you may find specific additional warranties for warranties and modules. Companies like Infinity Energy offer a 25-year warranty for optimal customer service. A warranty provides confidence in the solar provider company to take care of you if the product fails in any way.
Solar Design Aesthetics
Many people fear solar panels will be an unsightly addition to their roof. It's essential to ask your solar installer if they can relocate vent pipes to ensure the solar panels are aesthetically pleasing. Infinity Energy uses black-on-black solar panels for a seamless, classy look. Moreover, It's also wise to check if conduit will run in your attic or on your roof to ensure onlookers aren't staring at tubing on your roof. We use SolaDeck that houses and protects the solar PV wiring for a low-profile design.
Financing Options
A great solar company will offer multiple payment options. The financing model of a solar system company reflects your partnership with them. At Infinity Energy, we offer three different options. If you choose to lease your solar panels, you put no money down and only pay for power. Your monthly payment is fixed for 25 years, and you get a 25-year warranty. Financing includes flexible options like owning your system with no upfront cost. You own your system, and you receive tax incentives. Your monthly payments are fixed for optional payment durations with a 25-year warranty. Purchasing the solar system in cash eliminates the need for monthly payments. At the time of solar installation, you make a one-time payment and become the proud owner of the energy system. Additionally, you receive a 25-year warranty, providing peace of mind for the long-term.
Conduct a Telephone Consultation
It's always best to call solar provider to determine if they are the right fit for you. However when you contact us, firstly, we can examine your latest residential utility bill. Secondly, we will evaluate your electrical needs. Lastly, we will analyze your home's rooftop. Solar installers will verify the rate schedule from your local electricity company to research sunlight exposure and adequately estimate your energy savings.
Explore Solar For Your Home Today!
Our Infinity Energy team is here to help you find the best solar panel system for your needs. We invite you to check the NY, NJ, or CT solar incentives. In addition, you can also utilize our solar calculator to estimate your energy savings. Infinity Energy caters to New York and New Jersey residents in a multitude of areas, including Bergen County, Essex County, Middlesex County, Passaic County, Union County, Morris County, Rockland County, and Orange County. Contact us today!
Explore Solar For Your Home!