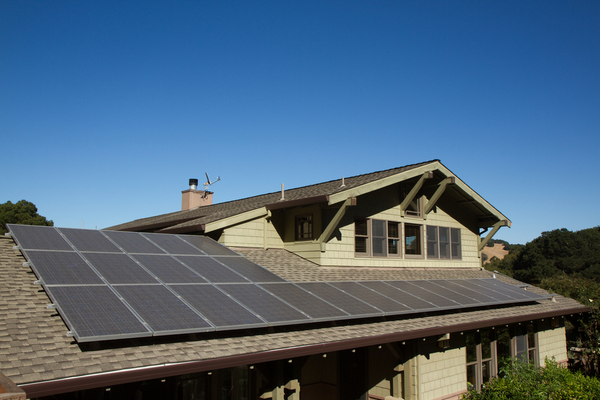 There are a few effective steps to compare rooftop solar providers near me. Shopping for NJ residential solar panels is a difficult, complex, and tedious process. After all, homeowners are constantly searching for the best equipment, prices, and installers. As a residential property owner and solar shopper, carefully comparing contractors will help you select the most experienced, knowledgeable, and versatile professional for the job. This way, you can install sustainable energy systems with confidence, peace of mind, and simplicity. To help you go green, read on to learn about how to compare rooftop solar providers near me.
Assess Solar Provider Qualifications
First and foremost, analyze your solar providers qualifications, certifications, and recognitions. Ideally, work with a solar PV provider that has been licensed by the North American Board of Certified Energy Practitioners (NABCEP). To receive this recognition, installers must pass a written examination and maintain a specific level of experience in the solar industry. With this high-level certification, you can ensure that your residential provider has the required experience and expertise to complete your installation. Naturally, this will promote confidence, operational consistency, and professionalism throughout your renewable electricity job. Surely, analyze the reputable qualifications from rooftop solar providers near me.
Examine Solar Equipment Choices
In addition, evaluate the different solar equipment options every solar provider offers you. The best residential solar providers have a structured list of preferred equipment manufacturers. Take time to learn about the rooftop panels, power inverters, power optimization systems, and battery backups that every contractor is using. Then, speak with your provider about different equipment choices, renewable energy brands, and solar technology options. Be sure to speak about why they recommend this type of equipment, and how it will improve electricity generation at your residential home. Indeed, examine solar equipment choices between providers to make the best choice for your residential property.
Evaluate Payment Options
Now, evaluate the payment options offered by your rooftop residential solar energy contractors NJ. Solar providers offer unique payment and ownership structures depending on your financial constraints, clean energy goals, as well as your electricity needs. If you are searching for affordable, flexible monthly payments, search for an energy contractor that offers power purchase agreements (PPAs) and comprehensive solar leases. With these structured payment agreements, you can still save up to thirty-percent annually on residential electricity. Plus, you can always purchase your system outright to have full control over your energy production. Certainly, evaluating payment options is critical to compare rooftop solar providers near me.
Look At Warranties
At this point, its time to look at warranties offered from your rooftop solar providers near me. Warranty protection varies widely based on your installation type, provider, and location. Typically, many installers offer workmanship warranties extending roughly ten years. In addition, you may find specific additional warranties for warranties and modules. Of course, service warranties demonstrate manufacturer confidence, which is key to promote peace of mind and maximize your home's resale value. At the same time, warranties lower the total cost of system ownership. Absolutely, look at the warranties to effectively compare rooftop solar providers near me.
Conduct A Telephone Consultation
Before making your decision, conduct a final telephone consultation with your shortlisted rooftop solar providers. During your session, your solar provider will take a careful look at your latest residential utility bill. Then, they will evaluate your electrical needs and analyze your home's rooftop. Afterwards, installers verify the rate schedule from your local electricity company. With all of this information, they can research sunlight exposure and properly estimate your energy savings. Definitely, conducting a telephone consultation is an important step to compare rooftop solar providers near me.
There are a few important steps to consider when comparing rooftop solar providers near me. First off, assess your provider's qualifications, certifications, and recognitions. In addition, evaluate the different equipment options available. Now, you are ready to evaluate payment options from the best solar panel installers NJ. At this point, it is time to take a close look at service warranties. Before finalizing your decision, conduct a over-the-phone consultation with your shortlisted companies. Follow the points highlighted above to learn about how to compare rooftop solar providers near me.
Explore Solar For Your Home!