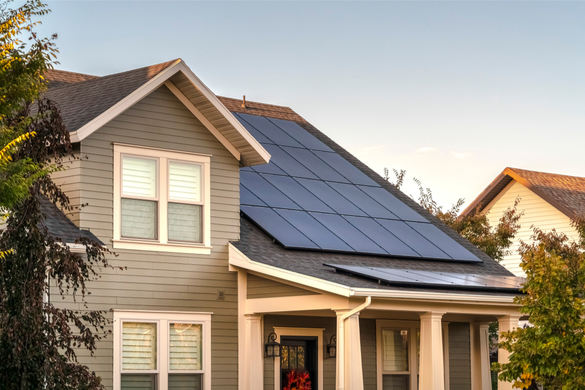 There are several factors that impact the true cost of solar panels in NJ. New Jersey has been a leader for making the switch to renewable energy. Indeed, the number of photovoltaic panel (PV) installations is increasing as more property owners seek lower monthly utility bills and sustainable lifestyles. In addition, solar installation prices have also decreased by over 30% within the last five years. Surely, this makes it a great time to invest in a residential solar system. Of course, New Jersey residents need to know what impacts their home solar cost estimates in Hudson county and nearby areas. This way, you can find the best rates for a reliable, high quality rooftop solar system installation. Read on to learn about the most important factors that impact the true cost of solar panels in NJ.
Location
First, location is a major factor that impacts the cost of your solar system in New Jersey. Indeed, the county you live in does have some impact on the price for switching to renewable energy. For example, an average install for a 5kW system in Cape May county can vary from the rates in Bergen County, NJ. Plus, many NJ counties saw slightly more affordable rates for a rooftop installation, after tax credit reductions. Additionally, the sun exposure of your region also impacts your solar cost. Namely, if your roof receives more direct sun exposure, you can generate electricity more efficiently and get lower costs. Fortunately, NJ's topography is well-suited overall for efficient energy production. Definitely, location impacts your true solar cost in NJ.
Solar Equipment
Next, solar equipment is another factor that influences your NJ rooftop solar system cost. When selecting your solar panels in Mahwah or northern NJ, your contracting company provides you with many different options. For example, you typically have the choice between monocrystalline and polycrystalline panel materials. Both are types of silicon solar cells. However, monocrystalline tends to offer a higher energy efficiency rating. Thus, these are usually more expensive. Polycrystalline panels typically have a lower efficiency rating and lower cost. Your installer may also offer different inverter, racking, and tracking system options. Ask for company recommendations, and research each of your choices to obtain the best solar equipment cost for your New Jersey residential installation.
System Installation
In addition, you may also see varying costs for your system installation. Importantly, this is where the brunt of your solar expenses come from, as most systems are designed to last 20 years or longer. Depending on the size of your solar system, you can see some variation for your rooftop install prices. Of course, different solar companies charge varying rates for labor. Namely, larger, established solar contractors typically charge more to cover their overhead expenses. However, local NJ companies may offer more experience and expertise for installations in the area. With less overhead, you may also get a better rate. Certainly, your system installation impacts your New Jersey solar cost.
Maintenance
Moreover, maintenance is another major contributing factor that impacts your true solar price for your NJ rooftop solar installation. Fortunately, solar technology is engineered to withstand most of NJ's weather conditions. For instance, some PV panels are designed to absorb heat energy. This way, snow should melt and slide right off your panels during lighter storms. Routinely, you may have to rinse your panels with a garden hose as well to remove debris. Some companies charge a flat fee to do this for you, while others charge on a per panel basis. If your system is damaged, this is where you can see additional expenses. In this way, maintenance impacts the true cost of your solar system.
Solar Incentives
Furthermore, solar incentive programs also influence your true solar price in NJ. With these programs, you can save money each year on your energy cost. For instance, with NJ's transitional renewable energy credits (TRECs), you can sell back unused solar energy to the utility company. On average, these are set at about $90 per megawatt-hour (MWh) of solar produced over 15 years. For an average residential solar system, this can be roughly 9MWh per year, for about $800 in annual savings. Over 15 years, you can potentially save over $10,000 or more. In New Jersey, solar panels are currently tax exempt as well, offering you even higher savings. Certainly, solar incentive programs can give you a truer cost estimate for your residential installation.
There are several factors that impact the true cost of solar panels in NJ. First, location can impact your solar project cost breakdown, as some counties have different average rates. Next, your solar equipment also influences the overall price of your system. Additionally, your system installation charge can vary by company and system size. Moreover, you may need to pay for maintenance if your system gets damaged. Furthermore, solar incentive programs can reduce your over expenses. Follow this guide to learn about what impacts your true cost of solar panels in NJ.
Explore Solar For Your Home!