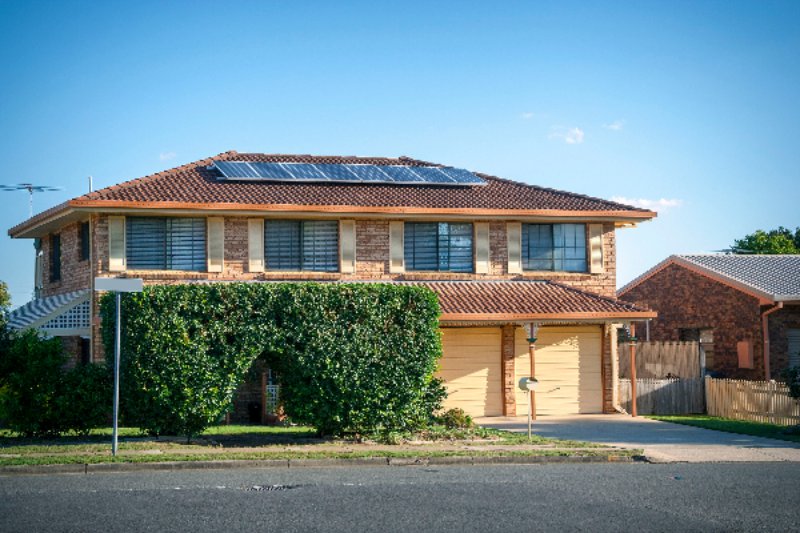 In New Jersey, you can reduce your electric costs over time and increase the value of your home with energy efficiency solutions. As a property owner in New Jersey, you may be looking to lower your fossil fuel consumption or contribute to clean energy initiatives. Fortunately, experienced solar contracting professionals can install a rooftop photovoltaic (PV) system to meet your economic and sustainable energy needs. If you are interested in getting solar panels, read on to learn how to select rooftop energy efficiency contractors NJ.
Research Expertise & Experience
To select your rooftop energy efficiency contractors, you first need to research expertise and experience when it comes to NJ residential solar installations. Ideally, your solar contractor should have gold standard expertise. Typically, certified professionals can provide quality assurance for your residential solar installation. Additionally, you should be sure that your energy efficiency contractor has specific experience in the solar industry. Many contractors have focused on other types of projects in the past before expanding into the renewable energy market. Therefore, make sure your solar installation company can show your work they have done for past clients.
Read Customer Ratings
Once you have thoroughly researched expertise and experience, you need to review customer ratings for prospective NJ energy efficiency contractors. Optimally, you want to select a solar installation company who cares about their customer satisfaction. To do this, you could start by research the contractors' online reviews for their installation services. In addition, if you know any homeowners who have a photovoltaic system, you could discuss their solar experience to see if they were happy with their installation. Moreover, studies have shown that local and regional solar installers tend to get higher ratings than nationally recognized companies. For this reason, you might consider renewable energy contractors who have a strong basis in NJ.
Check For Proper Licenses
After reviewing customer ratings, it is essential to check for proper licenses in your NJ rooftop solar contracting company. A photovoltaic system needs to be installed by contractor or subcontractor with an electrical contractor's license. This is standard practice to avoid issues with the installation and to ensure they are qualified. In the Garden State, local building departments may require the energy efficiency installer to have a general contractor's license as well. Licensing information and regulations can be specific to your county or city. Therefore, you should call your town's building department for additional licensing information. It is critical to check for proper licenses before selecting your NJ rooftop solar energy contracting company.
Examine Equipment Options
In addition, you need to examine equipment options for various New Jersey PV panel installation companies. Ideally, the top NJ solar installers should be able to offer you the proper combination of residential equipment tailored to your rooftop solar needs. For instance, your mounting system should connect your panels to the roof and protect so that it does not fall off your roof. Optimally, they will offer different types of NJ solar electric panels as well so you can decide your desired spending and energy efficiency rates. Moreover, top companies will offer a monitoring system to let you know how well your system is performing. Often, they will also give you the option of utilizing a solar battery for the event of a power outage. You need to examine equipment options when choosing an NJ solar contracting company for your rooftop installation.
Inquire About Warranties
Furthermore, you should also inquire about warranties on your equipment before signing any contractual agreements with New Jersey renewable energy installers. Because there are many different components in a photovoltaic system, each one may be covered under a different manufacturer's warranty. For instance, solar panels typically have their own warranty. Sometimes, this is specified into two parts: materials/workmanship and power output. If panels specifically have their own warranty, this usually certifies that the units will produce a given percentage of their original output over a specified period of time. It is essential to inquire about warranties before you select your rooftop energy efficiency contractors in New Jersey.
There are several important steps to select rooftop energy efficiency contractors NJ. First, you need to research expertise and experience for prospective renewable energy installation companies NJ. Then, review customer ratings to identify any red flags or poor installation feedback. Next, it is imperative to check for proper licenses in your potential solar energy contractors. In addition, you need to examine equipment options for cost and quality material. Inquire about warranties in photovoltaic system components to better understand your purchase. Once you have taken these respective steps, you can begin considering NJ solar financing options and scheduling your installation.
Explore Solar For Your Home!