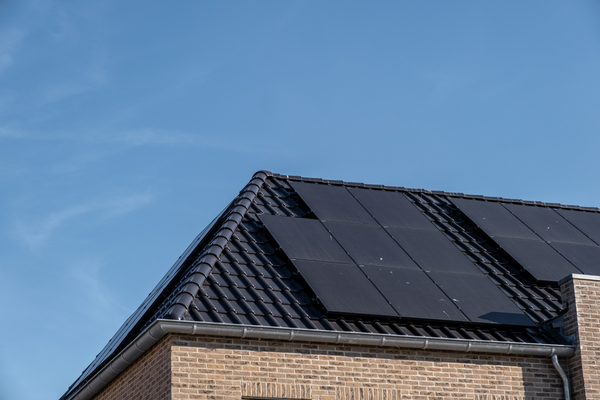 There has never been a better time to consider the steps for getting solar panels on your house in NJ. Of course, more property owners are switching to sustainable, green solar energy to power their homes and daily lives. After all, there are so many key incentives, advantages, and reasons for going solar. As a property owner considering electricity panels, you should familiarize yourself with the core phases, steps, and requirements for installation. To help you get started, read on to learn about getting solar panels on my house NJ.
Determine Your Eligibility
First off, the process to get solar panels on your house NJ begins with eligibility verification. During this time, your energy efficiency contractors NJ will ensure that you are a qualified candidate for green energy. To make this determination, they will take a close look at your current utility bills, rooftop shading, as well as homeownership status. After identifying these factors, solar installers will schedule a convenient time for rooftop inspection and consultation. This way, you can lay the foundation for your solar installation project. Certainly, eligibility verification is an important first step to get solar panels on my house NJ.
Evaluate Panel Placement
Next, you need to evaluate placement for solar panels on your roof NJ. Ideally, you want your panels to be placed in a big, bright, and sunny spot on your rooftop. Typically, these systems receive the most solar exposure on south-facing rooftops. Simultaneously, your home's roof should be relatively clear of telephone poles, overhanging trees, or any other shade-causing obstacles. If your roof is heavily-shaded, you may want to consider additional panels and supporting equipment to maximize your clean energy results. This is also frequently recommended for owners with eastern or western facing rooftops. To help you select the best potential location, work closely alongside your solar panel contractor. Surely, evaluate placement to effectively get solar panels on my house NJ.
Estimate Your Energy Needs
At this point, it is time to estimate your solar energy needs for rooftop panel installation NJ. This typically involves gathering detailed information regarding your house and average electricity consumption. During the process, your solar company will help you analyze monthly utility bills. This way, you can gain an accurate understand of your average annual energy needs. Then, factor in the outcomes of any planned change. For example, purchasing electrical vehicles, expanding your property, or switching your HVAC appliances will directly impact your energy utilization. Definitely, evaluate your energy needs with a solar provider near me to begin the installation process.
Obtain Documents & Permits
Now, you are ready to obtain your documents and permits to get solar panels on my house New Jersey. Begin this process by applying for solar incentives, rebates, and tax credits. This includes the Federal Investment Tax Credit (ITC), Transition Renewable Energy Certificates (TRECs), and solar financing initiatives. At the same time, your solar panel company will focus on obtaining building permits and other zoning requirements. To help you streamline the process, your installer will likely complete all these documents for you. Absolutely, obtaining documents and permits is vital for getting rooftop solar panels on your house NJ.
Purchase Equipment
Afterwards, you need to purchase equipment to get solar panels on my house NJ. There are several critical materials and components required for a successful solar project. For a start, you need your rooftop panels. Depending on your preferences, you can choose between monocrystalline, polycrystalline, or thin film solar panels. In addition, you need power inverters to transform collected sunlight into usable household energy. If you want to store excess power produced, you may also want to consider the value of a solar battery backup. This way, you can generate energy security, maximize electricity utilization, and lower your carbon footprint. Indeed, purchasing equipment is vital to get solar panels on my house in New Jersey.
There are several steps in a property owner's guide to get solar panels on my house New Jersey. First off, NJ solar panel installers will determine and verify your eligibility. Next, consider where your panels will be placed. Now, you are ready to obtain your legal documents and permits. Then, determine your electrical energy needs. Afterwards, purchase equipment for your solar install. Follow the points highlighted above to learn about getting solar panels on my house NJ.
Explore Solar For Your Home!