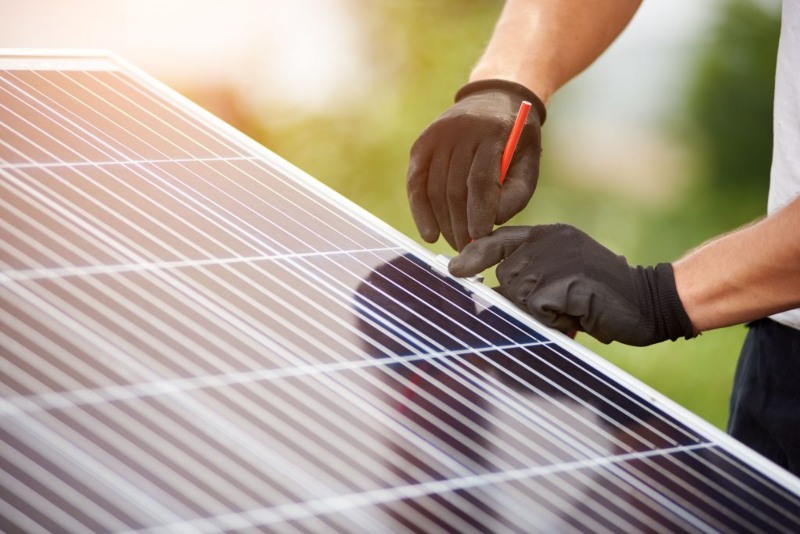 There are several steps in the process of solar installation Passaic County NJ. Many property owners are switching to solar energy systems to lower their monthly utility bills. In addition, they might be seeking a more sustainable power supply for their home. As a NJ homeowner in the market for getting solar panels in NJ, you need to know how the installation process works. This way, you can achieve a seamless solar transition and start saving on your utility bills. In this post, you'll learn the most important steps in the process of solar installation Passaic County NJ.
Schedule A Consultation
Once you've decided to buy solar in Passaic, you need to schedule a consultation. Typically, installers meet with you to discuss your solar preferences. During this meeting, you can also ask any questions or address any concerns you may have. In addition, solar contractors also conduct a roof evaluation. These professionals account for sunlight exposure to design a system specifically for your rooftop. This phase may take weeks after your initial consultation. Naturally, this is because engineers work for the most energy efficient and lasting panel layout. A consultation is a crucial step to install PV panels on your Passaic County NJ home.
Choose A Solar Company
To install solar panels on your Passaic County NJ rooftop, you first need to select a solar company. Ideally, you want to choose an experienced professional installer who can supply you with high-quality panels. You should also look for a company who has done installations in your area. This way, you know they are familiar with local grid connection processes. In addition, it is essential to choose an installer with a valid electrician's license. There are many solar companies in Morris, Passaic and Bergen counties. Certainly, this helps ensure your residential photovoltaic (PV) system is installed and connected properly. It is essential to select a reliable solar company when installing your rooftop panels on your Passaic County home.
Choose Your Hardware
Next, you need to choose your solar hardware for your NJ rooftop. Likely, your installer will recommend particular brands. When choosing one, assess warranties and assurances the manufacturers offer. For example, many companies guarantee certain solar production levels over a 25-year period. They also may offer an extended warranty in case they fail. In addition, you need select a solar inverter. Generally, string inverters are the lowest cost option and are good for most systems. If you have a shaded home or can't achieve an optimal panel angle, consider module-level power electronics (MLPE) inverters. These tend to offer higher efficiency for a higher cost. Work closely with your installer to choose lasting hardware that best meets your Passaic home's energy needs.
Finance Your System
After you've selected your hardware, you need to finance your Passaic county solar panel system. In New Jersey, there are several different options available. For example, you can apply for a solar loan. In many cases, this is a popular way to finance solar installations in NJ. If approved, you are typically eligible for Transition Renewable Energy Certificates (TRECs). With this incentive program, you receive certificates based on your mega-watt hour (MWh) of solar production. Then, you receive money from utility companies based on a fixed price for your production. You may also choose to lease your panels and make payments to your solar company. Regardless of your optimal financial option, system financing is essential to avoid delays in the Passaic County NJ PV panel installation process.
Schedule Your Installation
Furthermore, you need to schedule your New Jersey solar installation. Typically, professional solar companies can get your panels up and running within two to three days. Shortly after, your utility company may come out to swap meters on your home. Once your system is connected to the grid, you can start generating sustainable power for your home. Then, you can reduce your monthly electric bills and lower your environmental impact. With the right Passaic County NJ solar company, you can have an efficient installation.
There are several steps in the process of solar installation Passaic County NJ. First, you need to select a reliable solar company. Next, schedule a consultation with your company. They will then create a custom design for your rooftop. In addition, you need to select your solar hardware. Then, you need to work with your solar provider to finance your system. Furthermore, schedule your installation to get your photovoltaic system connected and running. Follow these steps in the process of solar installation Passaic County NJ.
Explore Solar For Your Home!