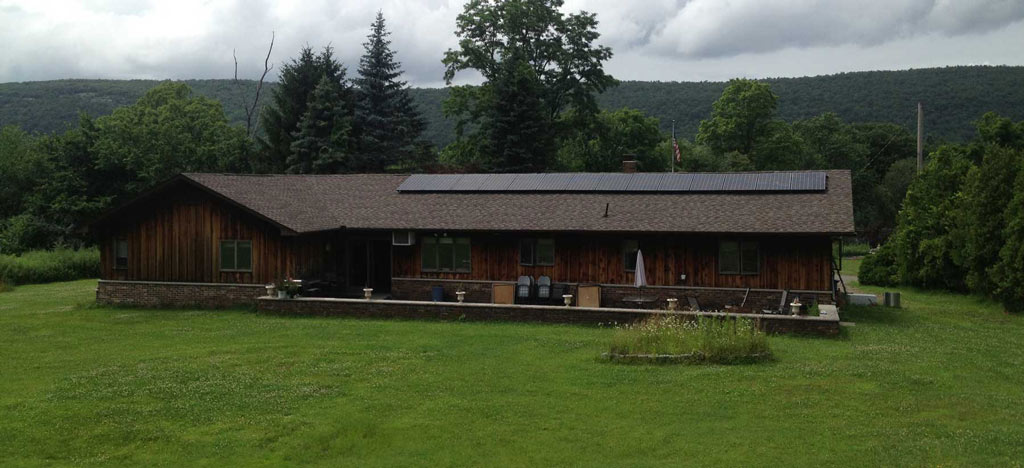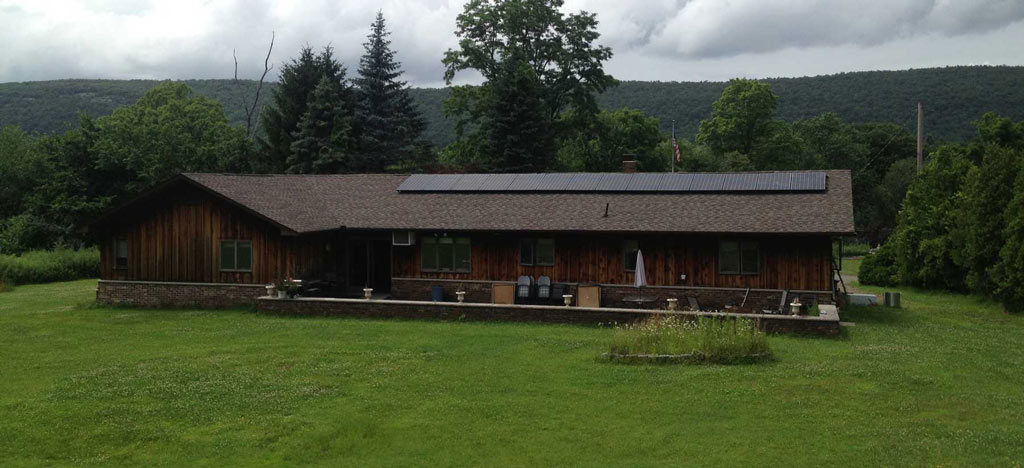 It's no surprise that an increasing number of people are going solar. With government incentives, the chance to do something good for the environment and lower purchase and installation costs, solar is more enticing than ever before.
Once you decide to make the switch to solar, you still have more research to do. After all, quickly jumping into a decision that will affect you for the next 30 years or more isn't wise. Instead, take your time comparing options to ensure complete satisfaction with your solar installation for years to come. Here's what you need to do to land the best solar company in Orange County, NY.
Find a true solar expert.
This is the single most important consideration when choosing a solar company in Orange County, NY. While it's true that every master was once a beginner, experience matters in solar. The job involves installing heavy equipment, setting up net metering and tying the system to your home and the grid  – you definitely want someone who knows what they're doing.
When searching for an expert company, don't just take their word about their experience; instead, look for certification from the North American Board of Certified Energy Practitioners. NABCEP is the most well-respected and widely recognized third party certification organization in North America. Companies certified by NABCEP are true solar professionals.
Look for experience.
Ask prospective companies how long they have been in business and how many solar projects they have installed in that time. The more installations the company has completed, the more you can trust their work. Ask to see pictures of past projects so you can see what your solar array might end up looking like.
Experience is important because contractors with hundreds or even thousands of installations under their belt are less likely to cut corners. A job well done means there's a much smaller chance for roof leaks, electrical problems or other system failures down the road.
Ask about licensing and insurance.
Every solar company in Orange County, NY should have a license to install solar panels in New York. Insurance coverage is also important to remove liability from your shoulders if something goes awry during the installation. Ask for license and insurance numbers so you can verify a company's credentials.
Contact references and read reviews.
When the solar company presents you with pictures of past projects, ask for the contact information for some of these past clients. Call a handful of them and ask for details, including the company's professionalism, timeliness and the customer's satisfaction with the end product.
But don't stop there. Hop online and read reviews from other customers. Testimonials on the company's website as well as reviews on third party sites such as Yelp.com and Angie's List can be very useful for determining if you want to work with one company over another.
Finally, check the solar installer's standing with the Better Business Bureau. A high rating indicates a longer time in business, low complaint history, transparent business practices and adequate licensing.
Avoid "bargain basement" prices.
When faced with a solar panel investment, you may be tempted to go with the company that offers the very lowest prices. However, when it comes to solar panels, the old adage "you get what you pay for" definitely applies. An upfront savings of $5,000 could end up costing you $10,000 in higher monthly rates over the next 25 to 30 years.
Clearly, the best return often requires a little more upfront. Fortunately, if you find a solar company in Orange County, NY that offers $0 solar leases or loans, you don't have to worry about restrictive upfront costs.
Find out what solar panels the contractor offers.
You wouldn't spend $25,000 on a car without researching different makes and models, right? Just as gas mileage, reliability and paint job matter when you buy a new car, energy efficiency, panel durability and aesthetics matter when you purchase solar panels.
In an effort to keep costs down, some solar companies offer outdated technology that delivers a slower return on investment and doesn't stand the test of time. Avoid problems and early system failure by choosing a solar company in Orange County, NY that offers the best solar panels available.
SunPower is a top solar panel brand. It boasts the record-high efficiency of any solar panel on the market at 21.5% efficiency. The panels are also constructed with a solid copper backing for incredible durability and strength. An impressive warranty rounds out the benefits of SunPower, which includes a combined 25-year power and product warranty, though these panels actually tend to last over 40 years. With such impressive characteristics, you can make your solar investment with greater peace of mind.
Ask for details about the warranties.
Hearing you have a 25-year power and product warranty is great, but do you know what this really means? Ask the installer what's covered by these individual warranties. Find out who pays for shipping and labor if a defective component must be replaced. Ask what happens if you need to make a warranty claim, but the installer has gone out of business.
Ask about monitoring
Once your new solar panels are installed, how can you tell they're doing their job? And if something goes wrong, how will you know? Monitoring is the answer.
With solar panel monitoring, you can check how many kilowatts of electricity each individual panel is generating and how much money you're saving on monthly utility bills. It's satisfying to see how quickly your investment is paying you back. Plus, if one panel's production levels drop, you know something is wrong and can have the problem looked at right away.
Monitoring also allows you to see how much energy your home is drawing from the solar panels and how much is coming from the grid. You can use this information to help decide whether to add more solar panels down the road.
SunPower is one solar panel brand that offers effortless monitoring through a mobile app. The convenient interface lets you monitor your solar system from anywhere.
Look for a start-to-finish solar installer.
It's one thing to find a solar company in Orange County, NY to install your panels; it's another thing entirely to find a company that deals with every step of the process on your behalf. You may not be aware, but installing solar panels requires permits, building inspections and clearance from the utility company.
If you want to claim incentives, you have a pile of paperwork to fill out as well. The installer you choose should be familiar with all solar incentives available in Orange County. The more incentives the company applies for on your behalf, the more money you stand to save.
The best solar company in Orange County, NY handles all of these complicated and time-consuming processes so you can sit back and relax as your solar array takes shape.
You have a lot of questions to ask each prospective solar company in Orange County, NY, but doing your research first will pay off later when you see yourself starting to save money and help the environment. Begin your research today so you can pair up with a certified installer tomorrow!
Explore Solar For Your Home!