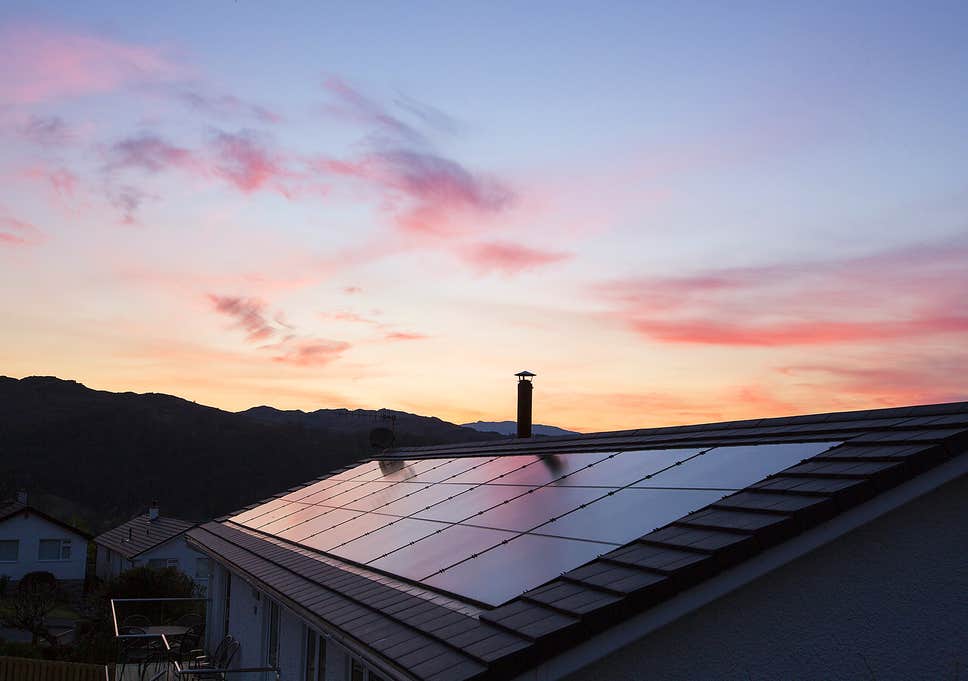 Many Orange County NY residents are working with the top solar panel companies in order to meet their energy needs. Some NY state residents are making the transition to solar power in order to lower their emissions and reduce their carbon footprint. Other residents of Orange County are making the switch in order to lower their energy expenses and claim for renewable energy incentives. With so many solar installation companies in the nearby area, it can be difficult to choose the best contractor for your renewable energy system. However, choosing the best solar contractor is integral to determining your energy needs and selecting the best solar panel equipment in surrounding counties. Read on to learn how to choose solar panel companies Orange County NY.
Consider Services Offered
When you compare solar installation companies, you first need to consider your energy needs alongside the services offered. Most installation companies can help you install traditional, mounted rooftop solar panels. You should additionally consider providers that offer low-profile solar panels. These panels are sleek and integrated into your roof, so that no visible mounting exists. The best solar companies in Orange County additionally offer solar roofing options. These installation options replace your rooftop shingles with advanced, solar tiles. For this reason, they are often the best option for properties with roofs over fifteen years old. At the same time, you need to find installation companies that can provide you with batteries to store solar energy. The best installation companies provide reliable batteries effectively prepare you for an emergency and avoid peak demand charges.
Examine Wholesale Providers
Prior to purchasing equipment or arranging a solar consultation, you should first examine options from wholesale providers. Purchasing wholesale solar panels greatly reduces the cost of large solar projects. If you are planning a large-scale residential, commercial, municipal, or utility solar project, you should consider wholesale options. Depending on your efficiency requirements, providers offer multiple different panel types in bulk quantities. Highly-efficient systems likely require monocrystalline panels, whereas lower-efficiency systems may be able to get by with polycrystalline or thin-film panels. As you are comparing installation services, consider working with solar panel dealers in New York to purchase wholesale quantities of renewable energy equipment.
Evaluate Cost Per Watt
When choosing NY solar providers, be sure to evaluate the cost per watt. Analyzing the cost per watt helps you understand if you are receiving a fair price for your solar system. If the cost per watt you are quoted is more than the market average, consider receiving additional offers. In Orange County NY, the market value for a 5kW system can vary based on which company you choose. This leaves the current price per watt in Orange County right under $3. When you are analyzing installation costs, be sure to calculate the price before the Federal Investment Tax Credit (ITC) or other solar rebates offered.
Calculate Future Savings
Throughout comparing NY solar providers, you should analyze your future savings potential. While many Orange County residents transition to solar systems to lower their carbon footprint, the most popular reason is to reduce energy expenses. As you compare multiple solar providers, consider the future savings they are able to guarantee you. Calculate the cost of solar panel installation, utility expenses, and anticipated inflation. At the same time, you should calculate all the federal, state, or local incentives and solar rebates you qualify for following system installation. New York State solar incentives are constantly offering Orange County residents funding for their renewable energy project. Most commonly, future savings are calculated in a ten or twenty year format. At this point in time, the equipment and installation costs associated with your solar systems are entirely paid off. As you compare between solar providers, calculate future savings in order to locate the best installation company in Orange County.
Estimate Payback Period
As you consider solar installation companies in NY, you need to estimate the anticipated payback period. Simply put, this is the amount of time it will take to fully recoup your solar investment. Estimating your payback period is essential in order to effectively budget and plan your solar system. As mentioned previously, the average installation cost of a 5kW solar system in Orange County can pay for itself in the long run. For a system of this capacity, the average payback period is approximately eight years. Ensure that you balance your desired payback period with your long-term goals. For example, if you are looking to retire in fifteen years, you should look for a solar system with a maximum payback period of ten years.
Orange County residents are constantly looking for the top criteria in order to choose a NY solar installation company. The first step in selecting a solar provider is to consider the solar services offered. Then, consider wholesale panel options. Evaluate the cost per watt your system will eventually cost you. Following this, calculate your future savings potential. Furthermore, estimate your anticipated payback period in order to determine the time required to repay your solar system. Consider the points mentioned above to learn how to choose solar panel companies Orange County NY.
Explore Solar For Your Home!